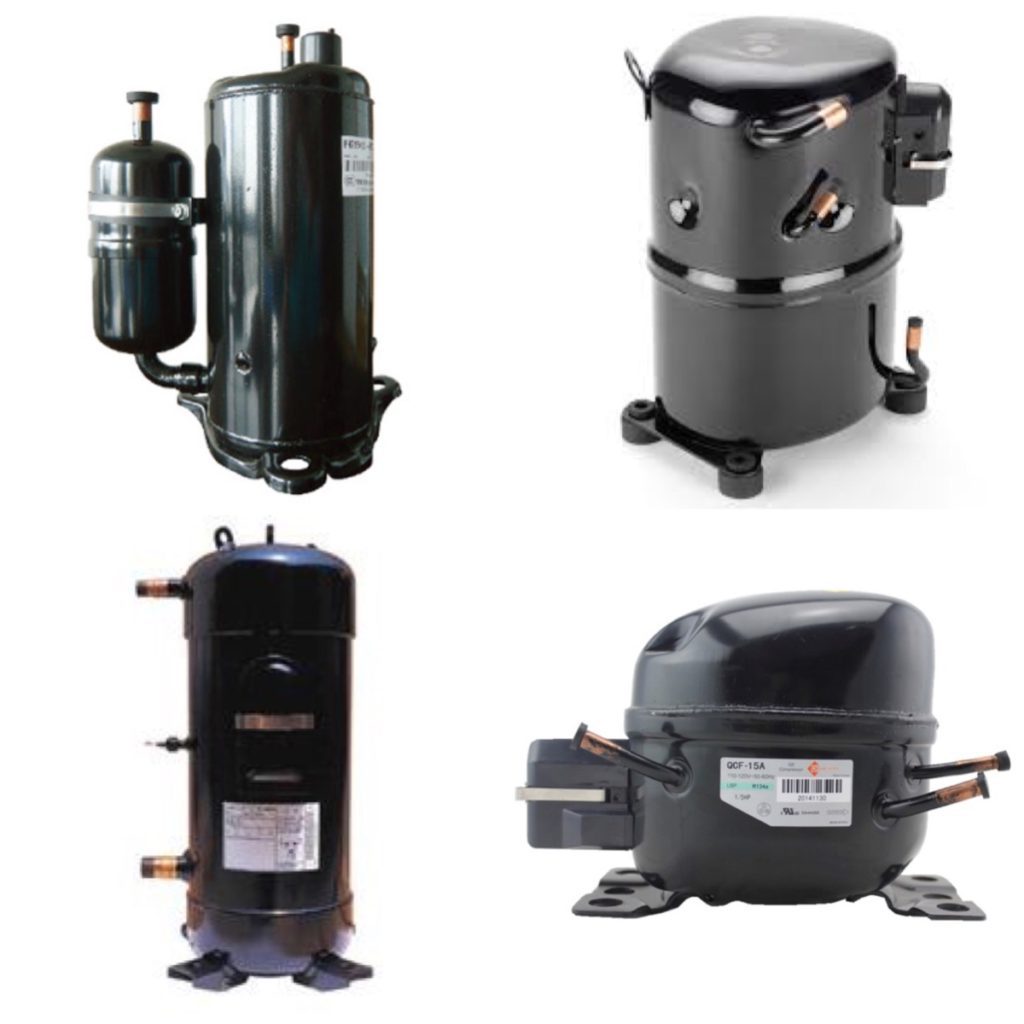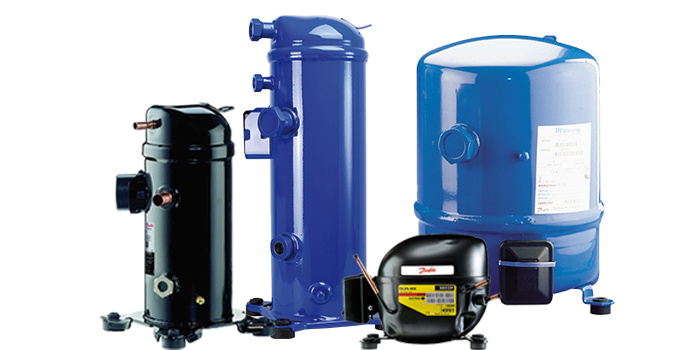 We supply all kinds of  Compressor R22 R410A R407C R134A for Air Conditioning, range from 1-60 HP
opeland Scroll™ Compressor
With reliable performance, superior efficiency, quiet operation, and diagnostic capability, Emerson Climate Technologies offers the most advanced scroll technology available to support your commercial air-conditioning needs. With the widest R-410A selection available, the Copeland Scroll™ compressor offering ranges from 2–40 HP in singles and up to 80 HP in tandems.
Copeland Scroll Compressor 2–7 HP
Designed to power high-efficiency air conditioners with its improved scroll set and motor for higher reliability, lower noise, and compact frame;
Comes with Enhanced Vapor Injection (EVI) technology for increased heating capacity;
Allows for the best overall applied cost for high-efficiency systems.
Copeland Scroll Compressor 7–15 HP 
Designed for superior R-410A efficiency and performance
Features Advanced Scroll Temperature Protection (ASTP) to guard the compressor from the scroll overheating
Light, compact design with smaller suction fittings for applied cost saving
R-410A and R-22/R-407C models in 7–15 HP (tandems up to 30 HP)
Copeland Scroll Compressor 20–40 HP 
R-410A and R-22/R-407C models in 20–40 HP (tandems up to 80 HP)
Optimized for large rooftop and chiller applications
Designed to provide highest R-410A efficiency in this capacity range
Qualified for use in trio applications
We have more ZR copeland compressors as follow:
Model

Horsepower HP

air displacement m3/h

ARI 7.2/54.4

Weight Kg

Height mm

refrigerating output W

Power [page]W

ZR16K3-PFJ

1.33

3.97

4010cc

1320

25.9

370.4

ZR18K3-PFJ

1.50

4.37

4400

1440

25.9

370.4

ZR20K3-PFJ

1.69

4.76

4890

1600

25.9

370.4

ZR22K3-PFJ

1.83

5.34

5330

1730

25.9

382.8

ZR24K3-PFJ

2.00

5.92

5920

1870

26.3

382.8

ZR26K3-PFJ

2.17

6.27

6330

2000

25.9

382.8

ZR28K3-PFJ

2.33

6.83

6910

2150

27.2

382.8

ZR30K3-PFJ

2.50

7.30

7380

2290

28.6

405.5

ZR32K3-PFJ

2.67

7.55

7760

2410

28.1

405.5

ZR34K3-PFJ

2.83

8.02

8200

2520

29.5

405.5

ZR36K3-PFJ

3.00

8.61

8790

2700

29.5

405.5

ZR40K3-PFJ

3.33

9.43

9670

2970

29.9

419.3

ZR42K3-PFJ

3.50

9.94

10100

3120

29.9

419.3

ZR47K3-PFJ

3.92

11.16

11500

3530

30.4

436.6