A cooling tower is a specialized heat exchanger in which air and water are brought into direct contact with each other in order to reduce the water's temperature. As this occurs, a small volume of water is evaporated, reducing the temperature of the water being circulated through the tower.
Conventional Package type cooling towers being designed by the local industry and also offered by AJRD followed the years old norms of inner structure of metallic structural members of either HDGS or Stainless. Steel and cladding sheets of FRP material. Although conventionally the Cooling Towers are called Fiberglass
(FRP) Cooling Towers but the terms does not hold true to the true essence of the terminology. Internal wet environment forces the structure to corrode in a few years and the plant eventually depreciated in performance and ultimately becomes redundant. However, being a cost effective solution, the same is abundantly being used.
AJRD has incorporated some substantial improvements in these conventional systems to enhance service life of such Cooling Towers. A wide range of models with varying heat capacitates & cell sizes are available. Besides standard cell sizes, customized Cooling Towers are also designed while keeping in view all possible space and process limitations.  The smaller units are factory assembled and delivered at site in the form of "Package Type – Plug & Play Systems" the larger units are field erected by our team of engineers using pre-assembled smaller segments. The towers are available as both direct coupled system / belt-drive systems for smaller diameter fans and Gear Drive systems for larger diameter fans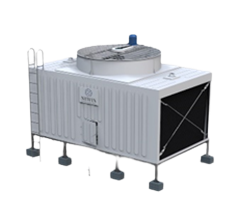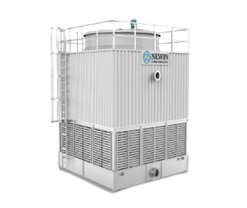 Counter flow cooling tower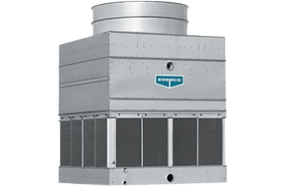 Induced draft cooling tower